Erector Partner Program
The EPP Program
Company Overview
United Steel Structures is a world-class construction organization servicing the oil and gas, power generation, and heavy industrial sectors. We provide our global clients complete turnkey manufactured acoustic solutions using the most advanced acoustic control technologies and products. We have the highest standard of project management, engineering, fabrication, and construction services available for industrial metal buildings.
The Program Overview
United Steel Structures has a partnership alliance model – we work with the client as a business partner to develop and deliver a comprehensive solution to meet technically demanding needs. United Steel Structures is continually reaching out to local qualified erection companies to form partnerships North American wide. This partnership creates an atmosphere for growth and sustainability within the industrial building construction market and on the cutting edge of sound science in building noise control.

For further information see our sound science section here
Is your company interested in becoming an Erector Partner?
If yes, then fill out the following form (link below) to start the application for the Erectors Partner Program.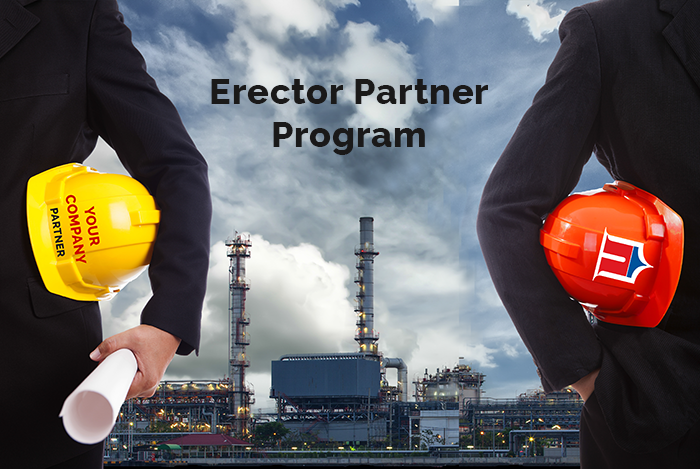 Partnership Benefits
United Steel Structures roots are in building engineering, construction, and acoustic technology. We work with our clients to prepare and plan building and acoustic solutions that will encompass all of their needs.

Key benefits for the EPP Program are:
On-staff Acoustic and structural steel design engineers
Partnership with a proven leader in the heavy industrial sector
Ability to expand your business in United Steel Structure's existing North American industrial building market
Program will increase our partner's exposure within the industrial building market